Carson Pass History
Learn more about HWY88/Carson Pass
History
Used as a trade route by Native Americans for over 2,000 years, the Carson Pass area was part of the traditional lands of the Washoe and Northern Sierra Miwok when the first European Americans visited.  Evidence of seasonal use for hunting deer, bear and other game and gathering plants as well as trade items including abalone shells, salts, and obsidian document the early presence of the bands.
In January of 1844 John C. Fremont, while in route south along the eastern edge of the Sierra Nevada, determined his expedition was short of supplies and made the decision to cross the mountains and resupply at Sutter's Fort.  After ignoring the warnings of local Washoe Indians, Fremont, his guide, Kit Carson, and his cartographer, Charles Pruess, and the expedition struggled through heavy snowfall to become the first white men to cross of the Sierra Nevada in the winter. On February 21, 1844  the party crossed what is now Carson Pass west of Red Lake.   All arrived safely at Sutter's Fort March 6, 1844.  Their maps were later published and became guides for future emigrants.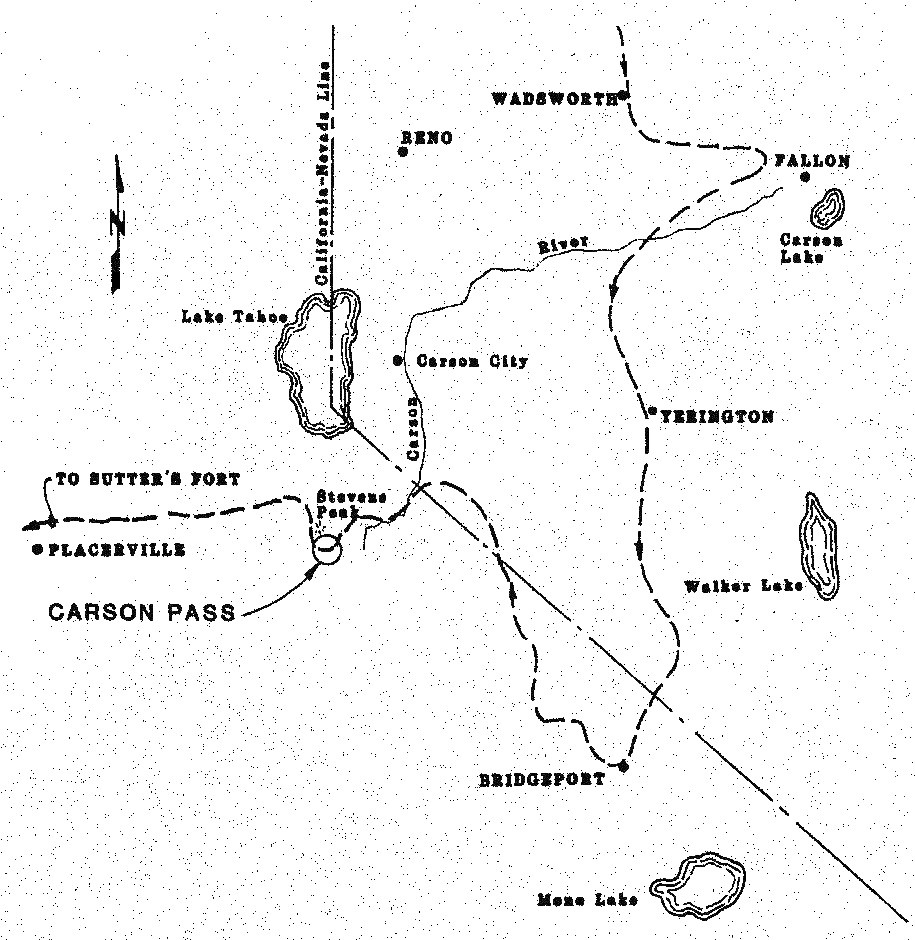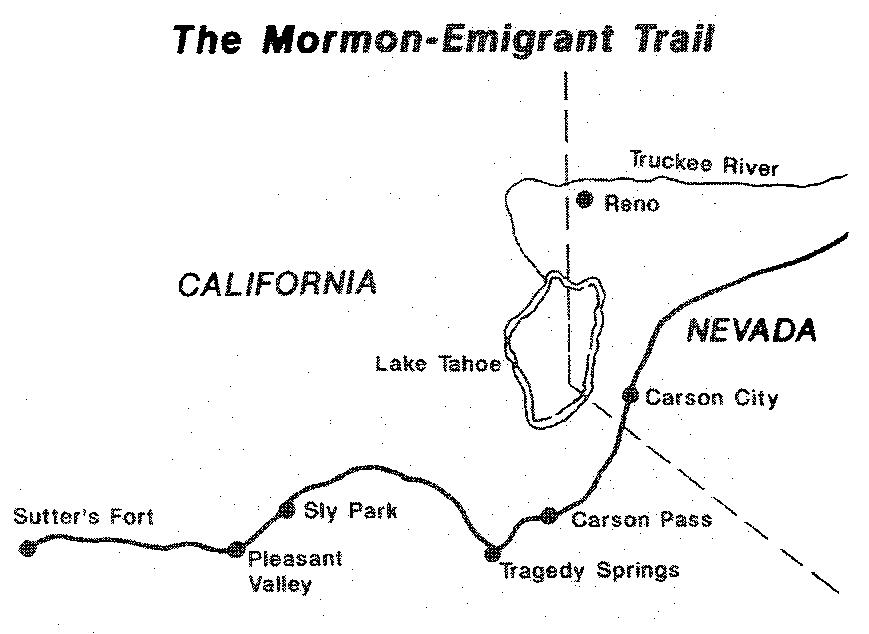 In 1848, the Carson Pass wagon route was opened by former members of the Mormon Battalion returning to Salt Lake  from the War with Mexico.   Many of the group had been employed at John Sutter's sawmill in Coloma when gold was discovered.  The group of 45 men and one woman, Melissa Coray, had decided to locate a new trail over the Sierra to avoid the over two dozen river crossings of the Truckee River Route.  In June of 1848 the Mormon company gathered at Pleasant Valley, east of Placerville to prepare for the journey.  Their route intersects Highway 88 and then continues east to what is now known as Tragedy Springs.  The company crossed over West Pass, now part of the Kirkwood Ski area, and descended to Twin Lakes, now Caples Lake. On July 28, 284 , they reached Carson Pass and followed the route of present day Highway 88 to the Carson River.   They later joined the Truckee River Route  continuing on to Salt Lake City which they reached on September 29, 1848.
This route was to become one of the most popular routes to the goldfields withover 40,000 gold seekers and settlers crossing in a single year.  By the early 1850's other, more direct roads were established, but the Carson Pass Highway remains today monument to those who came before.